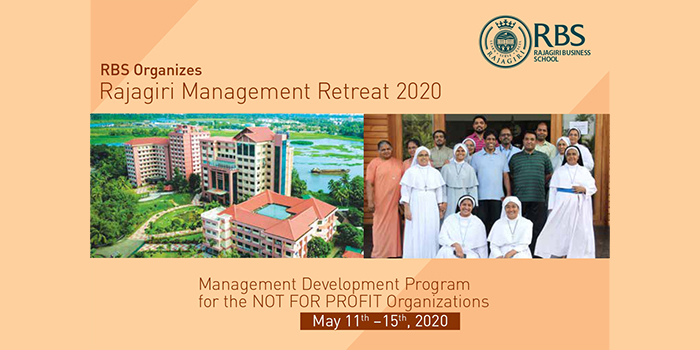 Rajagiri Management Retreat 2020
Management Development Program for the NOT FOR PROFIT Organizations
What is Management Retreat?
Fr. Theodore Hesburgh once said, "Business schools in Catholic colleges and universities are where the church does its thinking about church business issues."
Here is a course that addresses the contemporary theoretical and practical Church management challenges by examining the management process, including goal setting, strategy development, organization, delegation, Human resource development, change management, group dynamics and compliance.
• A tailor-made intensive leadership and management enrichment program
• Exclusively for Priests and Religious
• Five days fully residential program
Who should attend?
• Major Superiors of Religious Congregations
• Managers of Not For Profit Organizations
• Managers of Church Institutions
• Heads of Institutions
• Bursars
• Administrators
• Local Superiors
• Prospective Church Leaders
Resource persons
IIM, XLRI, IIT trained expert Faculty members from Rajagiri Business School and Rajagiri College of Social Sciences will handle the sessions.
---
For more details: View Brochure
---